The Minister of Foreign Affairs of the Republic of Serbia, Nikola Selaković, participated in the informal meeting of the Ministers of Foreign Affairs of the countries memebers of South East European Cooperation Process. The meeting was held on November 6, 2020 in Antalya as part of the Turkish presidency of this regional initiative with the topic `Ways of Strenghtening Cooperation in Southeast Europe based on the experience of the Kovid 19 pandemic in the region `.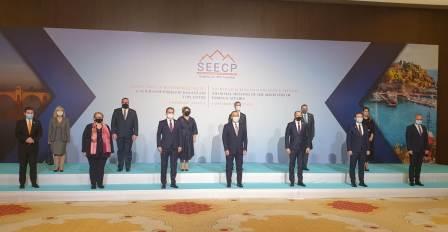 The meeting was an opportunity to present our position on a very current topic of the meeting, as well as to hold a trilateral multi-ministerial meeting Serbia-Turkey-BiH, as well as a series of bilateral meetings held on the sidelines.
Of particular importance was the meeting with the host, Turkish Foreign Minister Mevlut Cavusoglu, at which the traditional friendship was confirmed, the high level of bilateral relations was reaffirmed and the possibilities for their deepening were discussed.