On February 13, 2020, a reception was held at the Embassy of the Republic of Serbia in Ankara on the occasion of National Day. About 250 guests were present, mostly members of the diplomatic corps, followed by the media and then prominent businessmen from Ankara and Ankara's political life. The Honorary Guest in front of the Government of the Republic of Turkey was Minister for Youth and Sports Mr. Mehmet Kasapolu, and MFA Deputy Faruk Kaymakci was present. Interestingly, this year's reception was also given great importance by the armed forces of the Republic of Turkey, represented by the commander of the Turkish Navy, Admiral Adnan Ozbal, with members of the General Staff.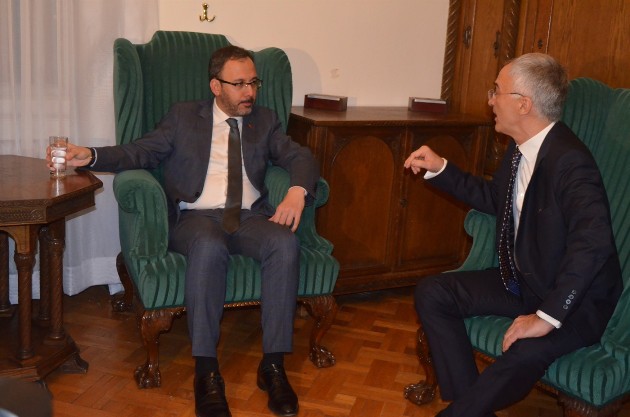 Ambassador Z.Marković and Minister of Youth and Sports M. Kasapolu greeted the high-level national anthems after the intonation. Ambassador Markovic in his address, emphasized the outstanding bilateral relations between the two countries, established during the founding days of modern Turkey Kemal Pasha Ataturk and King Alexander Karadjordjevic, and strengthened through the close relations of President Alexander Vucic and Recep Tayyip Erdogan. In his address, Minister Casapolu elaborated on the achievements of bilateral relations over the past year, welcoming the progress made by the Republic of Serbia in the negotiations process to the European Union. He concluded his presentation by sending a message "Long live Turkish-Serbian friendship" in Serbian.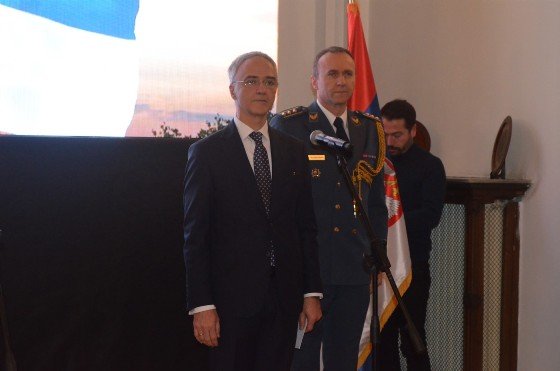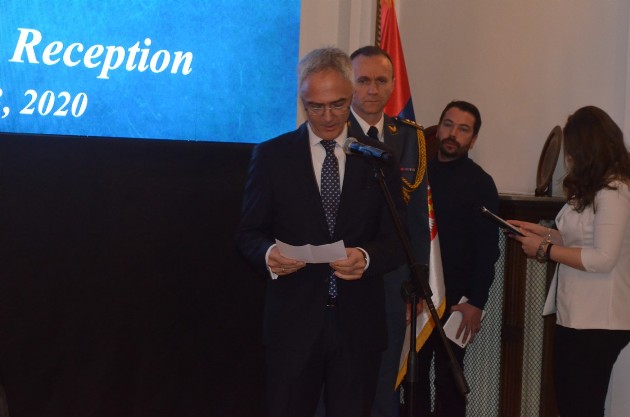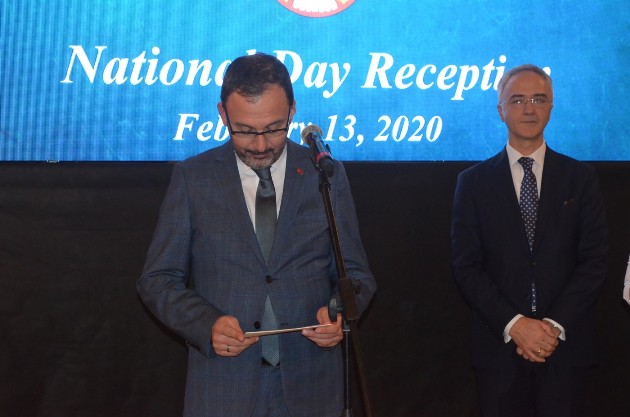 You can read Ambassador Markovic's speech at the following link here and the guest of honor, Minister Mehmet Kasapoglu, at the link here.
The officials, in a number of separate contacts, expressed particular satisfaction that they had the opportunity to attend an event organized in the historic building of the Serbian Embassy in Ankara, which is under the protection of Turkey as a cultural property, which has been completely renovated in the previous two years. Photos from this event, as well as video material, can be downloaded from the website of the Diplomatic Observer diplomatic corps: https://diplomaticobserver.com/_haber/serbia-s-national-day-was-celebrated-in -ankara