April 27,2021
We inform all citizens that a 17-day curfew has come into force in Turkey, which will start on Thursday, April 29, from 7 pm until Monday, May 17, at 5 am as a measure of prevention and fight against the KOVID 19 virus.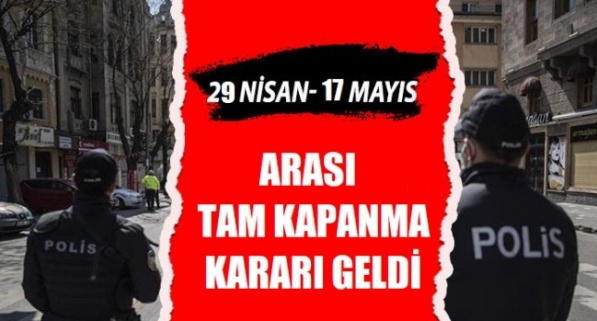 During curfew days, supermarkets, shops, butchers, grocers and bakeries will be able to work from 10 am to 5 pm from Monday to Saturday. The same schedule applies to home delivery from all markets. Everything will be closed on Sundays.
Restaurants, cafees and pastry shops can only do delivery as before, there is no serving guests in the facilities. Until the end of the month of Ramadan, until May 13, restaurants can deliver 24 hours, and after May 13, food delivery will be until 1 o'clock.
Long-distance travel is also part of the travel ban. It will be possible only with obtaining a special permit to move for certain reasons. Reservations and all accommodation facilities will be able to provide services only to citizens who have a travel permit.
Foreigners and tourists who find themselves in the country temporarily / as part of tourist activities are exempt from all curfew restrictions. All foreign nationals who have a residence permit in Turkey must comply with the new measures, otherwise they are subject to legal measures for any violations of curfew.
When it comes to intercity transport, with the necessary permits, it will work with 50% of the capacity. Air traffic continues unhindered. It is mandatory to take the HES code for all trips.
Note: For entrance to Turkey a negative PCR test not older than 72 hours is required, as well as filling out the form at https://register.health.gov.tr/ to obtain the HES code required for all types of travel (air, road, sea) as well as for entry into certain shops, malls, museums and other institutions and establishments.
A vaccination certificate with any vaccine will not be accepted instead of a negative PCR test.
The Embassy will continue to work in compliance with all the measures imposed. Parties will be received only at pre-scheduled appointments by telephone in emergencies. Please contact us for all information and appointments on 0312 426 02 36 and via e-mail embserank@gmail.com