21 October 2021
Tonight, the President of the Republic of Serbia, Aleksandar Vučić, visited together with US Ambassador Anthony Godfrey the night works on the construction of the bridge over the West Morava on the part of the Moravian Corridor from Pojate to Kruševac, whose total length will be 112 kilometers in three sections.

During the tour of the works, the President talked to the workers, whom he thanked for working at night under the spotlight, so that the project would be realized in accordance with the planned dynamics and added that the Moravian Corridor is currently the largest and best organized construction site in Serbia,which will also be the widest highway that will connect a large number of cities and municipalities in Serbia.
"I want to thank our American and Turkish friends who organized the work on this section between Pojate and Krusevac, in an incredible way", said the President and reminded that the significance of this project is primarily in attracting additional large investments.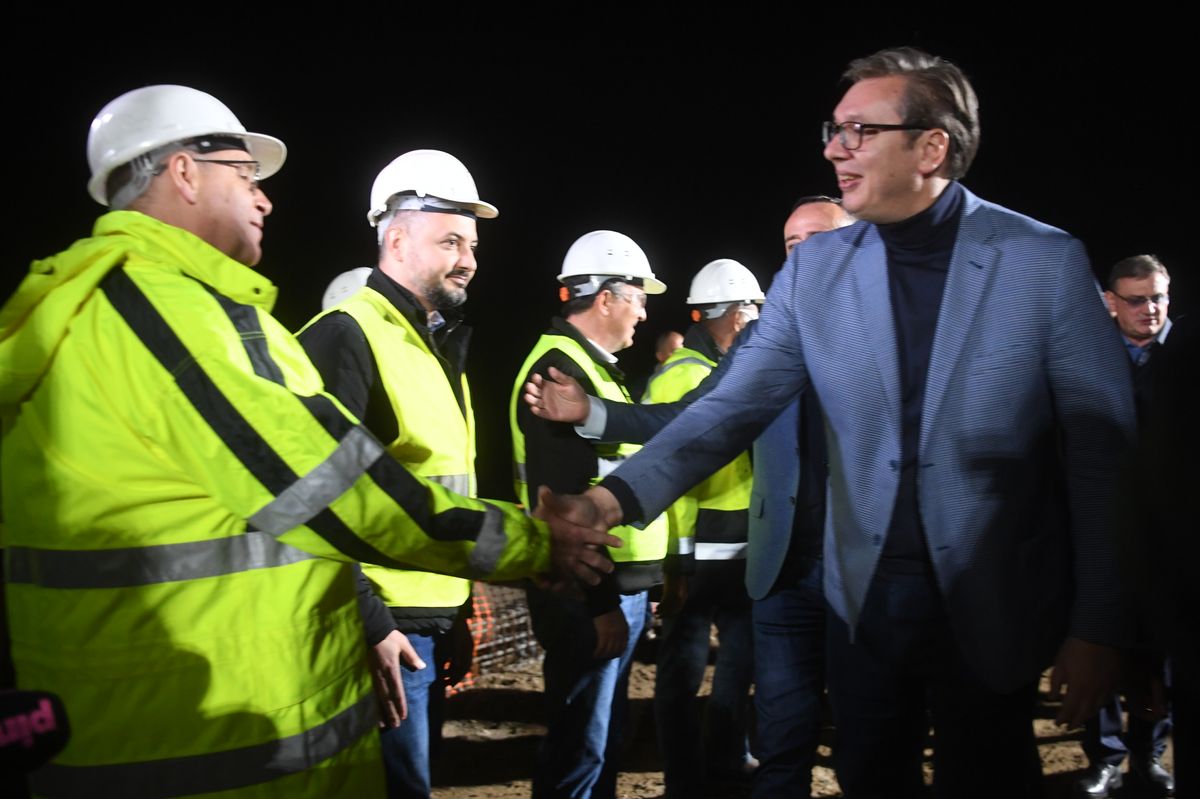 The project itself envisages the construction of 117 major road construction facilities, of which 86 bridges and underpasses, 29 overpasses, as well as 11 traffic loops.
"This highway is the heart of central Serbia!The largest construction site in Serbia and the best organized one, with 450 people working only in the night shift", pointed out President Vučić and added that this is a project that is being carried out "once in 100 years".
Ambassador Godfrey congratulated the contractors who will ensure that this project is carried out "according to the highest standards and in the shortest possible time" and added that "significant and wise investments in highways will make Serbia an important factor in the region and Europe".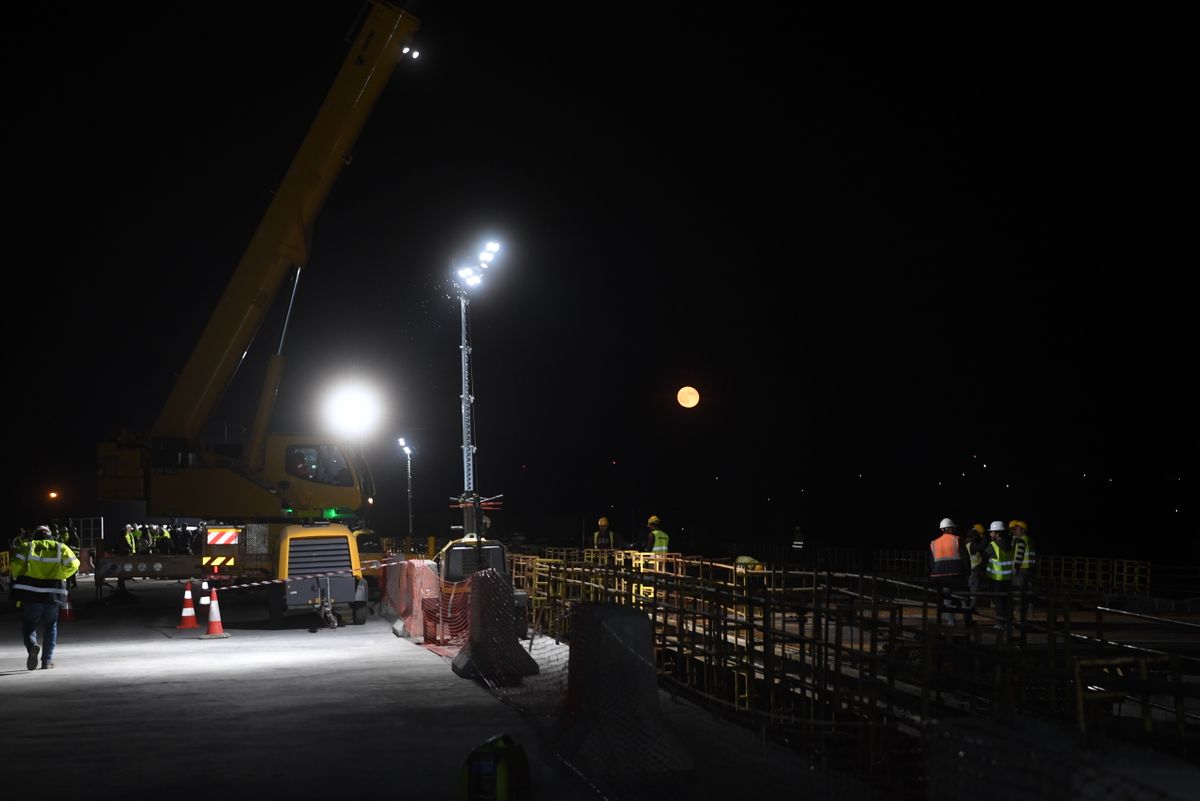 "The Moravian corridor is also an important signal to foreign investors that Serbia wants a fair game and top quality products", said Ambassador Godfrey, adding that "the United States are proud of their cooperation with Serbia".
This is also the first digital corridor in Serbia, on the construction of which more than 2,000 workers of the "Bechtel-Enka" consortium were engaged, of which over 1,000 foreigners. Nearly half a million people gravitate towards this road, and the new Pojate-Preljina highway will connect the West with Central Serbia, passing through Cicevac, Varvarin, Krusevac, Trstenik, Vrnjacka Banja, Kraljevo and Cacak. Residents of Cicevac, Varvarin, Krusevac, Trstenik, Vrnjacka Banja, Kraljevo and Cacakwill directly feel the benefits of its construction.
The tour of the works was also attended by the Minister of Construction, Tomislav Momirović, and the directors of the companies Corridors of Serbia and Roads of Serbia, Aleksandar Antić and Zoran Drobnjak.
Source:www.predsednik.rs
Photo: DimitrijeGoll